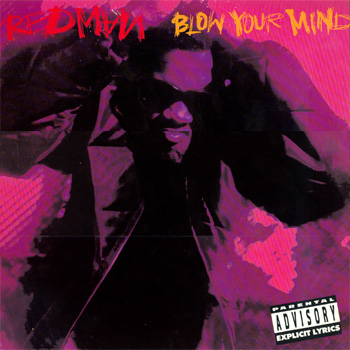 Redman :
How To Roll A Blunt
(Rush Associated Label, 1991)
Redman :
Funkorama (Funk Doctor Mix)
(Bandit Record, 1996)
Redman :
Tony Touch Freestyle
Redman :
Bad Boy Freestyle
The version of
How To Roll A Blunt
I MP3 today is the original one, found on the B side of Redman's first 12", not to be confused with the album version, co produced by Pete Rock. It's easy to confuse them since there is absolutely no difference between them except for the short intro on the original where producer Reggie Noble directs Redman, the MC, about how he should shout.
This "very interesting" 15 seconds dialog was edited from the LP, which makes you wonder why did Pete Rock get credit on the LP, and not on the 12" ? Do you become a co-producer by suggesting a rapper that his intro is not funny ? Damn, sound like an easy job !
While on the subject of 12" with a slightly different version I also include the Funk Doctor mix of
Funkorama
, one of my all-time favourite Redman track. This mix is very similar to the one on the Insomnia compilation but Reggie Noble got rid of the useless crooning vocals on the hook. There is also a Double Green Mix of this track with a verse by Erick Sermon, but that's for later...
I know that by now you probably expect more than just alternative mixes of songs you already know, so about a couple of freestyles ? Here's one from the famous
Tony Touch tape # 55
, and a nice one from the long forgotten
Bad Boy mixtape
put together by Puff Daddy around 1996. Enjoy