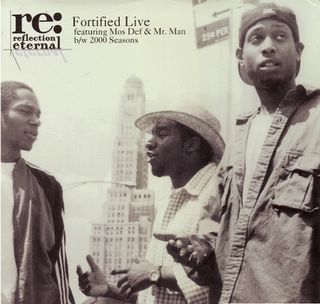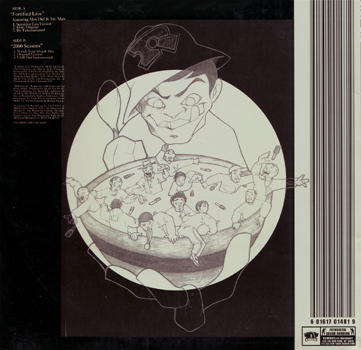 Reflection Eternal featuring Home Skillit : 2000 Seasons (Rawkus, 1997)
Mood : Info For The Streets (Blunt, 1997)

Reflection Eternal featuring Mos Def & Mr Man: Fortified Live (Rawkus, 1997) (Bonus)

If you ask me, this 12" contains everything I want to hear from Talib Kweli. When you come up with two powerful songs like Fortified Live and 2000 Seasons it's quite hard to follow up with something of the same quality.

So of course later when their album came out (like what, 4 years after this single ?!) they had rave reviews, written by people who either didn't even know about this single or were giving props to the idea of Reflection E, the idea of an independant scene. Thus missing the point : Train Of Thought was boring.
Regardless of Rawkus unlimited sticker budget, the Fortified Live 12" was a genuine indie record, with two unpolished demos pressed up on an umastered vinyl. The static that was Hi-Tek's trademark was nowhere to be found on the LP. Most of his loops sounded like they were sampled off of CDs. Check Mood's Info For The Streets for a good example of a scratchy sample à la Hi-Tek.